DIGITAL PERAK TOWN HALL SESSION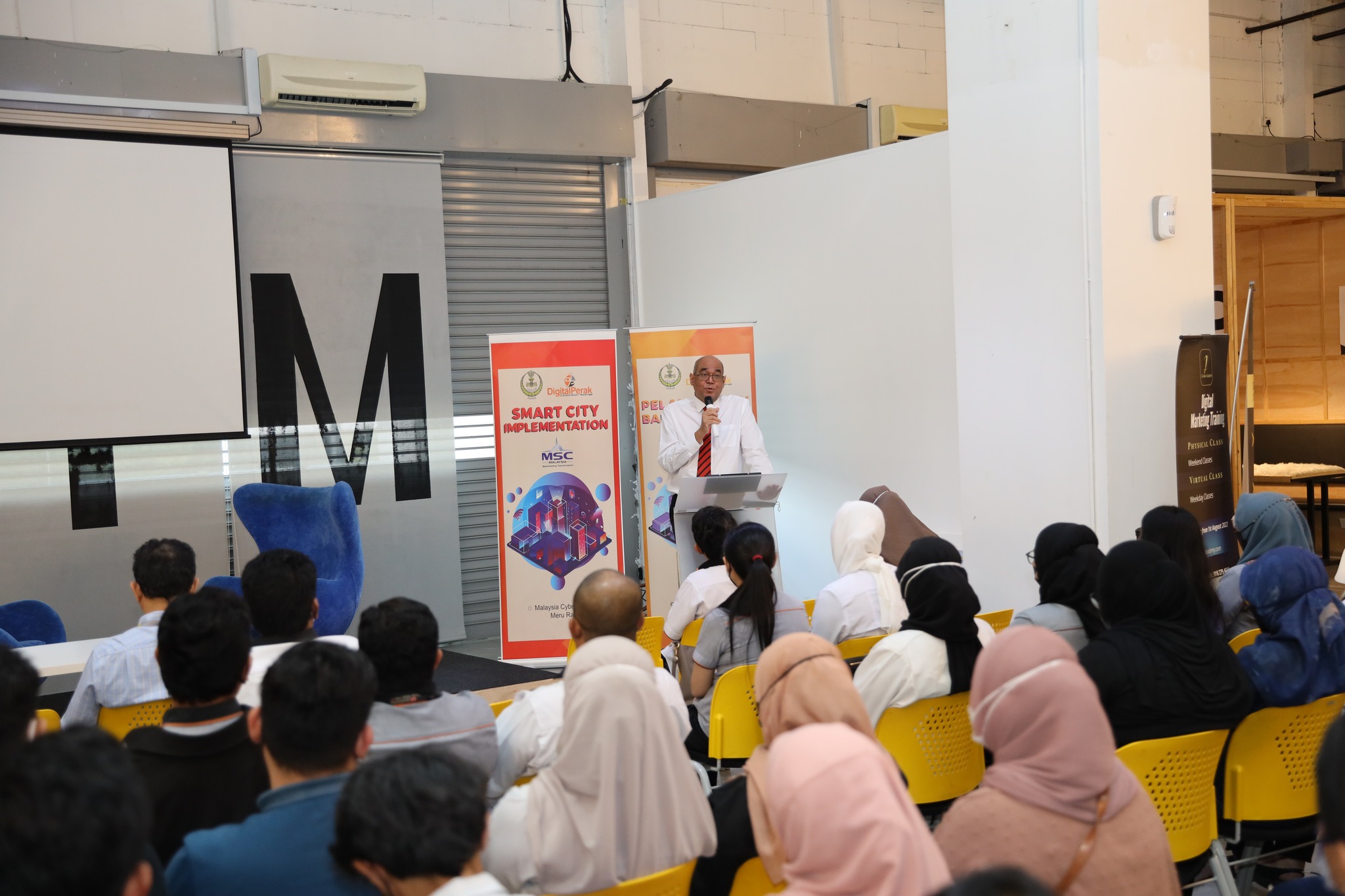 On 30 August 2022, a town hall session was held for all employees of Digital Perak Corporation Holdings (Digital Perak) by the Chief Executive of Perbadanan Kemajuan Negeri Perak (PKNP), YBhg. Datuk Redza Rafiq Bin Abdul Razak, at Hub Inovasi & Multimedia (HiM).

During the session, he mandated that the organization to utilize its capabilities to create income and profitability for the company and to execute its developmental role at the same time. In this regard, a more comprehensive development of ICT infrastructures through Agensi Penyelaras lnfrastruktur Telekomunikasi (APIT) and a more inclusive digital economy in the State must be followed through.

The digital economy roadmap for the State will be formulated through the Perak State Digital Economy Blueprint 2023 – 2030 and the implementation of 5G network sites in Greater Ipoh region will be carried out, covering Kuala Kangsar, Kampar and Batu Gajah districts.

Also in attendance were Director of Digital Economy Development, PKNP, En. Mohamad Suhaimi Mohamad Tahir, Chief Executive Officer of Digital Perak, En. Meor Rezal Fitri bin Dato' Dr. Hj. Meor Redwan, Director of Sekretariat Usahawan Negeri Perak (STeP), En. Mohamad Rozlan bin Mohamad Razalli and Director of Corporate Communications, PKNP, En. Abdul Aziz bin Abdul Rahim.