Perak Youth Assembly - Vaccination Campaign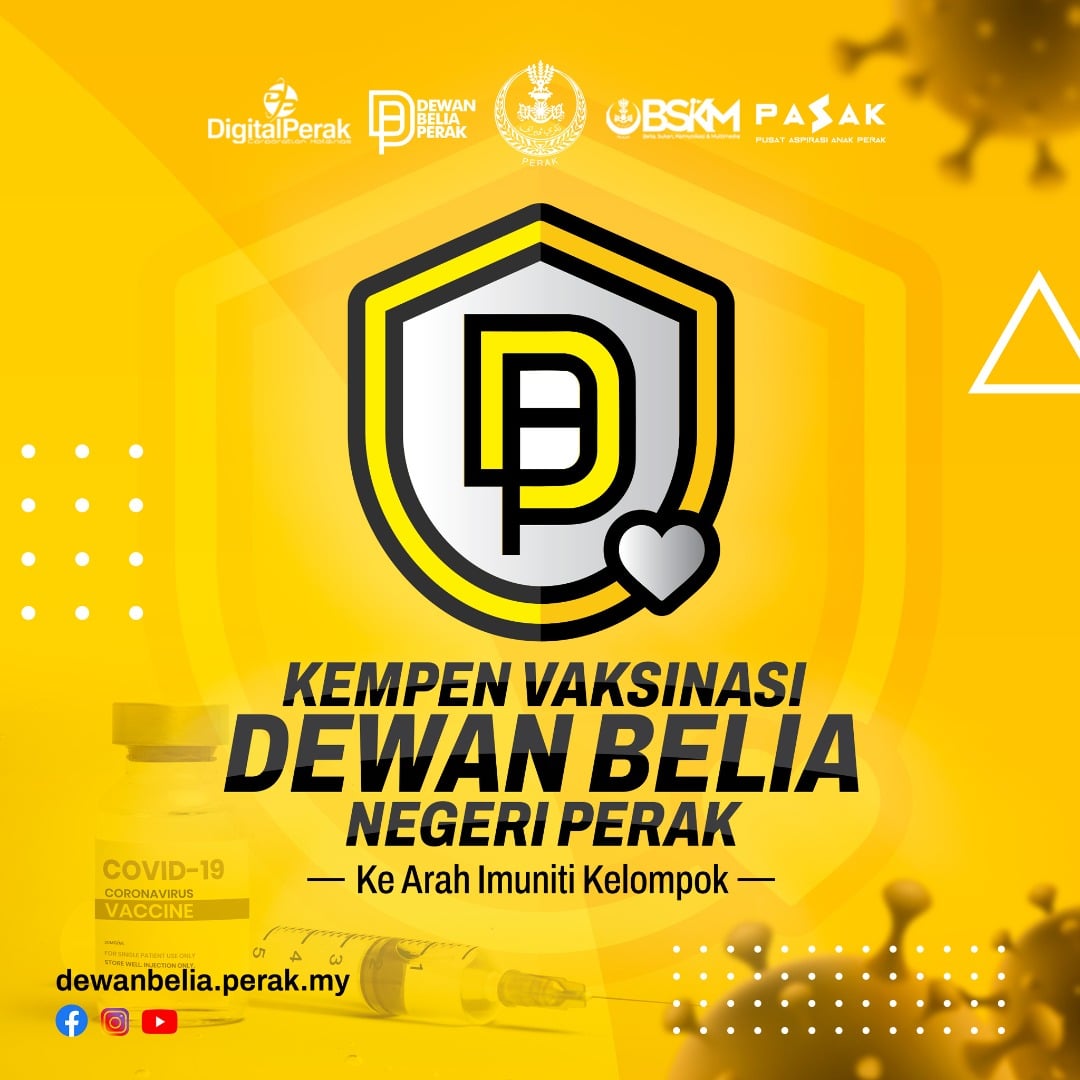 As an effort to make the National COVID-19 Immunisation Programme (PICK) a success, the Perak State Government through the Perak Youth Assembly Secretariat has launched a vaccination campaign from July to November 2021.

The objective of the campaign is to increase public awareness of the importance of vaccination to prevent the spread of Covid-19 in the community.

The Perak Youth Assembly Secretariat, which consists of the Youth, Sports, Communications and Multimedia Youth Office (BSKM), Digital Perak Corporation Holdings (Digital Perak) and Pusat Aspirasi Anak Perak (PASAK), is targeting a total of 30,500 registrations in the campaign.

Through this campaign, every representative of Perak Youth Assembly targets 500 registrants from their respective areas. This also includes the OKU and Orang Asli communities.