DigitalPerak Exchanges MoCs with Strategic Partners on Digitalization and Smart Initiatives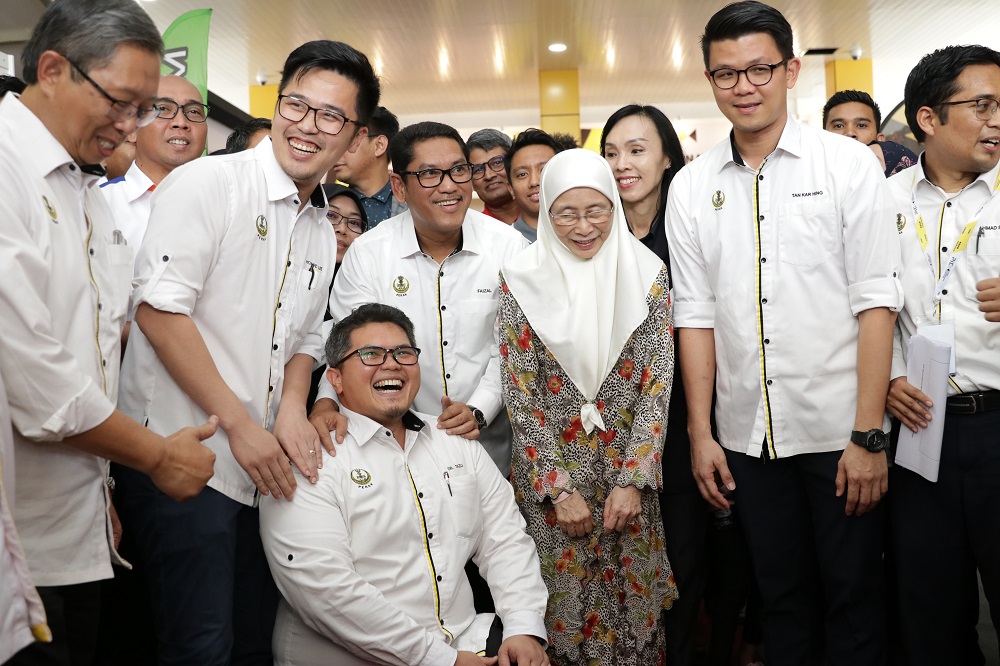 DigitalPerak exchanged Memorandums of Collaboration (MOCs) with three strategic partners, namely Malaysia Digital Economy Corporation (MDEC), Telekom Malaysia Berhad (TM) and Modkha Group Sdn Bhd, on the closing day of the Perak International Trade Exposition (PIEX) on November 16, 2019 at Indera Mulia Stadium. The event was closed by the Deputy Prime Minister of Malaysia, YAB Dato' Seri Dr. Wan Azizah binti Dato' Dr. Wan Ismail.
The MOCs exchange session was witnessed by the Perak State Committee Chairman of Investment, Industry and Corridor Development, YB Dato' Seri Ir. Haji Mohammad Nizar Bin Jamaluddin and wife, Datin Seri Fatimah Taat and the Chief Executive of InvestPerak, Tuan Sayed Shariffuddin bin Sayed Shamshuddin.
Following these alliances, DigitalPerak will team up with MDEC to build an ecosystem for the State's digital inclusivity programmes such as eRezeki (Train-the-Trainers) and Global Online Workshop (GLOW) and the adoption of Sharing Economy services and solutions by the local industry.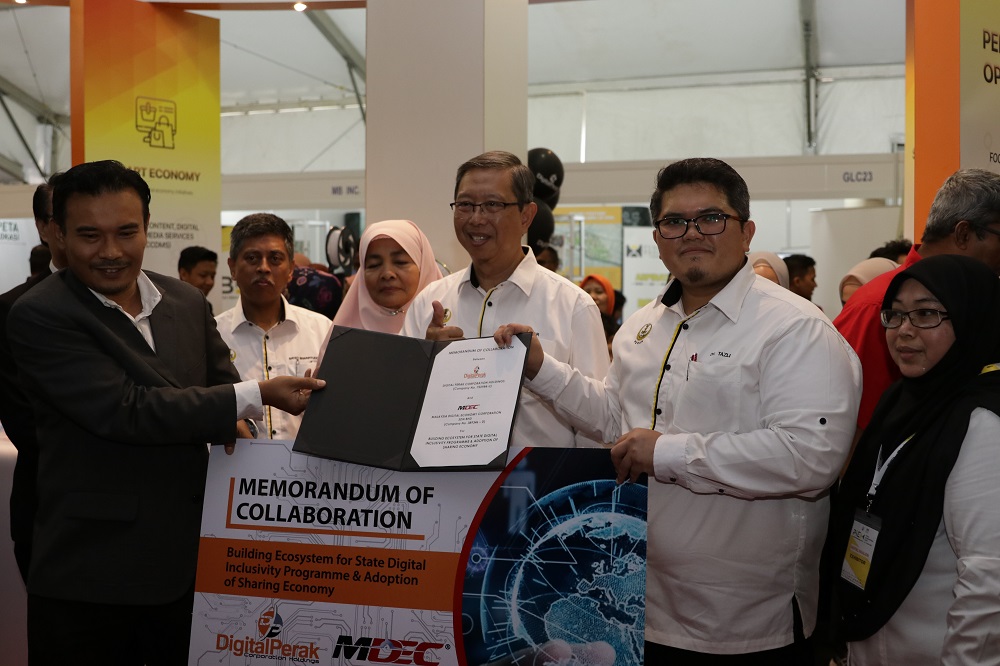 DigitalPerak will have TM's full support via the expansion of its telecommunication and broadband infrastructure throughout the state, including Perak Wifi. This is in line with the Perak State Government's Digitalisation transformation and DigitalPerak's aspiration to champion the Smart Government, Smart City, Smart Tourism and Smart Agriculture initiatives. The infrastructure expansion is expected to improve digital communication and to facilitate wider rollout of Internet of Things (IoT) and Big Data solutions for the smart initiatives.
Meanwhile, the Perak WiFi initiative, which will expand the use of free Wifi to the local community as well as tourists, has begun in September this year. To date, TM has installed 100 access points (APs) in the first phase of the initiative from a total of 1,000 planned APs, at 28 selected locations throughout the state of Perak. All these befit TM's role as the national telecommunications infrastructure provider of Malaysia's Digital Nation aspirations, where TM has established the communications backbone in Malaysia with the widest connectivity, digital infrastructure and convergence network.
In partnership with Modkha Group Sdn Bhd and its subsidiaries namely, NST Data Solutions Sdn Bhd, LORADS Sdn Bhd and Todak Studio Sdn Bhd, the companies will collaborate on building of telecommunication towers, fiberization and 5G implementation as a potential Deployment Partner (DP), Smart and Safe City solutions in terms of Internet of Things (IoT) and 5G technology infrastructures and e-Sports equipment and online games, respectively.