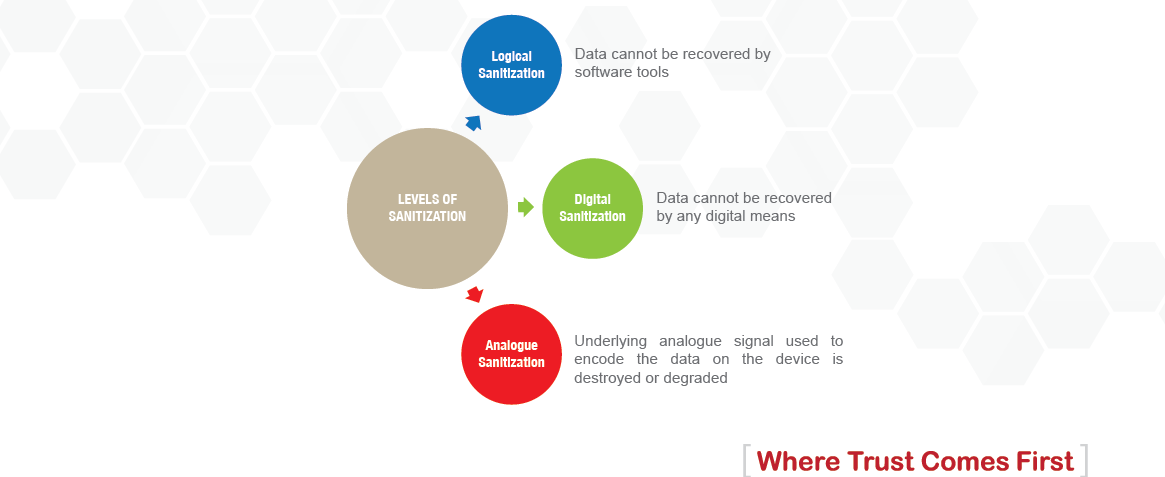 Data Recovery Services
Data loss situations can occur due to several types of physical or logical damage to the media and the extent of the damage also defines the extent of data loss.
Due to the complexity of a data loss situation and the criticality of the data, there is a need for a secure and structured approach to address the data recovery needs of a customer.
Data Sanitization Services
CyberSecurity Malaysia handled on average more than 100 cases of data sanitization and recovery per year in the early years of operation of the CyberSecurity Clinic.
The current trend of accelerated technological developments in the digital devices sector is resulting in frequent hardware upgrades and software updates. At the same time with the amount of important data digitized and stored in digital devices has made data security critical to everyone. With the high rate of hard disk replacement and the attached risk of data recovery from replaced hard disks there is a need for effectively sanitizing the storage devices that are being replaced.
Contact Person:
ZULKIFLI BIN MAZLAN
zulkifli@digitalperak.com.my